Welcome
Awaken your mind with this, the third volume of the MindCandy series of real-time computer animated music videos. We've taken demos to the next level by presenting forty of the best PC Windows demo productions over the past seven years on both HD Blu-ray (1280×720, 60 fps) and DVD. Now, everyone can see the demos in the same quality or better as on their personal computer.
MindCandy Volume 3 is a best of the best look at what talented amateur programmers, musicians, and graphic artists can do with a typical personal computer. The "demos" produced are often shown at parties throughout Europe, and are created to push the PC to its limits and impress the audience. With this third and final installment of the trilogy, MindCandy Volume 3 will push the limit of your Blu-ray player and High Definition television.
Features
MindCandy 3 includes these extra features:
PC intro showcase: demos in 64 kilobytes or less*
NVScene 2008 seminars - 7 hours of talks from some of the demoscene's best talent (in HD)*
Production notes*
RVScene - The tailgate demoparty*
Audio commentary for most demos
English, French, Spanish, and German subtitles for demo commentary
12 page full color booklet
* These extras only appear on the Blu-ray disc.
Technical details
Blu-ray
720p (1280x720, 59.94 fps progressive)
16:9 widescreen
MPEG-4 AVC video, Dolby Digital 2.0 audio
Dual layer (50 GB)
Region-free
Playing time: 10 hrs est. (3.5 hours of demos + around 6.5 hours of extras)
DVD
480i NTSC (720x480, 59.94 fps interlaced)
16:9 widescreen
MPEG-2 video, Dolby Digital 2.0 audio
Dual layer (DVD-9, 8 GB)
Region-free
No CSS encryption
Playing time: 3.5 hrs est.
Package pics
Menu / feature pics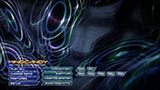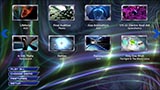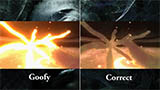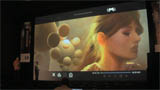 Compatibility
The DVD should work with all players except older PAL TVs. The Blu-ray disc has been tested on several hardware and software players. It is expected to work on all but the oldest players. Below is a list of devices/programs with issues:
PowerDVD 7.3 Ultra: Does not play, requests an update repeatedly.
Samsung BD-P1000: This player is not fully compatible with the Blu-ray specification and has trouble playing difficult (but compliant) H.264 streams. Also, navigation code does not completely work on this player. This player is unsupported.
Samsung BP-P1400: This player is compatible with the Blu-ray standard, but its H.264 decoder struggles with video streams over a certain bitrate. If you play MindCandy Volume 3 on this player, some videos will stutter during very high bitrate sections.
Pioneer BDP-51FD: This player requires firmware version 1.73 or later to play MindCandy Volume 3 correctly; otherwise, the 720@60p content will not play correctly.
If you encounter problems playing MindCandy Volume 3 on your hardware Blu-ray player, please update your player's firmware and try again. If you still have problems, contact us.