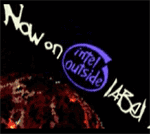 Watch the trailer now on
Google Video
!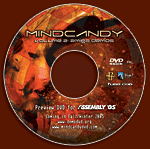 In August 2005, we put together a MindCandy 2 Preview DVD to give out at the Assembly demo party in Finland. 200 discs were pressed, and grabbed fast. For the rest of the world, we made the DVD ISO image available for download, so you can burn your own!

The preview DVD contains 5 of the 30 demos on the full DVD, in the same quality, and with all the features (commentary, original and 5.1 channel audio, multiple playback modes, etc.). Plus it has the trailer above and a preview of the Breakpoint featurette.

For best results, we recommend you view the DVD on a TV set. Just choose the right format for your region:
NTSC (North America & Japan) - 23 files, 1.09GB total
PAL (Europe & most other countries) - 23 files, 1.07GB total
For playback on any computer, we recommend the PAL version.